Barometric pressure is the measure of the weight of the atmosphere above us.  Barometric pressure varies with altitude; a higher elevation will have less atmosphere above it which exerts less pressure.  To keep readings standard across the world, barometric pressure is to be indicated at sea level.
The barometric pressure changes as the weather systems over us change.  The pressure differences have a huge effect on the weather.  If you know the current air pressure at your home, as well as the pressure trend, you are able to predict certain things about the weather.  As a very loose rule, a high-pressure area will be clear, and a low-pressure area will be cloudy and rainy.
Many still opt to have barometers in their homes and monitor them with great regularity.  There is no need to understand the complexities of all this since most barometers are marked Stormy, Rain, Change, Fair, and Very Dry but, essentially a falling barometer typically means clouds and rain and a rising barometer typically means clear and sunny.
Many have learned that a falling barometer, for whatever reason, means a shift in their mood.  Yes, this could be due to weather, or perhaps, they are one in the same.  But, let's go at this another way.  Maybe the weather has nothing to do with anything.  Grey, cold, and rainy days can be just as susceptible to the warming influence of enthusiasm as are sunny days.
Even lousy days possess hidden wonder.  Days that are expected to be wonderful before they begin turn out to be so much more frequently than days greeted with grumbling.  Sometimes you just need an attitude adjustment to shift your perception of an entire afternoon and move forward into a pleasant evening
January – the month of new beginnings and cherished memories.  It is a fresh start, a new chapter.  A time for reflection and resolution.
The first month of our calendar year was named by the Romans after Janus, the god of change, transitions, and beginnings.  Janus had two faces – one looking forward, the other backward.  He had the ability to watch entrances and exits, but symbolically, it signaled the need to balance our hopes for tomorrow with a keen awareness of what happened yesterday.  Think about it…
Many considering selling their homes in the islands assume they should wait until Spring to list when the tourists arrive.  Some sellers even opt to take their homes off the market for the Winter months.  The thought process includes thinking homes show better in the Spring.  Unfortunately, many assume incorrectly that homes do not sell in the Winter. This school of thought makes for low inventory…
However, low inventory is nothing short of fantastic for sellers.  Basic economics of supply and demand tells us that most things sell for more money when there is less of them available.  It has been proven time and time again this applies to housing. http://www.sanjuansre.com/listfall
Today's serious buyers look at listings pretty much all day, every day.  They have apps on their phone, get listings texted and emailed to them, and simply don't care about the time of year.  In fact, many want to purchase prior to Spring to have time to make their new house a home.  Listing in January makes for a captive audience! 
The holidays are upon us and you can feel it in the air in the San Juan Islands. Slowing, surely,
the season's magical spell has taken hold with the remarkable sense of community. Actively
emerging in early December, a spirited and creative time of year, it is a precious time when
memory and other strands of our lives can come together in powerful and fun ways.
The holidays are a time of sentimental triggers. Holiday memories – we carry them with us all
our lives. While memories may blur and fade, one can almost always recall where one was for
holidays past. This seems especially true in the islands. The holidays in the islands are truly
remarkable – indescribable really – for young and old alike.
December's gifts – custom, ceremony, celebration, consecration – come to us wrapped up, not in
tissue and ribbon, but in cherished memories. No matter where you live or how old you may be,
holidays from your childhood have a special glow about them.
In this society of ours, which often seems broadly skeptical about the value of tradition, it is a
wonderful thing for families warmly embracing the positive benefits that tradition can actually
carry. This extends uniquely to the holidays.
There is a calming stability in island holiday celebrations and rituals; both the preparation and
celebrations create memories that last a lifetime. Traditions can be sacred or silly, but they
become a strong source of bonding, love, and security. The magic, mystery, decorations,
presents, singing, laughter, and special food of the island holiday season are all part of the
traditions lovingly handed down from generation to generation. Even for those who shun
tradition and ritual the rest of the year, the holidays are a time we often return to the security of
their fold. Holiday traditions resonate with the imprimatur of time; they become our identity,
writing our history, and reflecting cultural heritage.
We may think traditions are carved in stone, but really they adapt beautifully to new
circumstances if we let them. This year is a perfect example of just that. Introducing new festive
rituals as our lives change is how we continually open ourselves to wonder, ensuring that our
future memories of holidays past bring both contentment and renewal. As we seek to put our
own stamp on tradition and imbue celebrations with our own sense of style in a safe fashion, we
discover the irresistible variety of both.
The holidays in the islands are memorable, to be sure…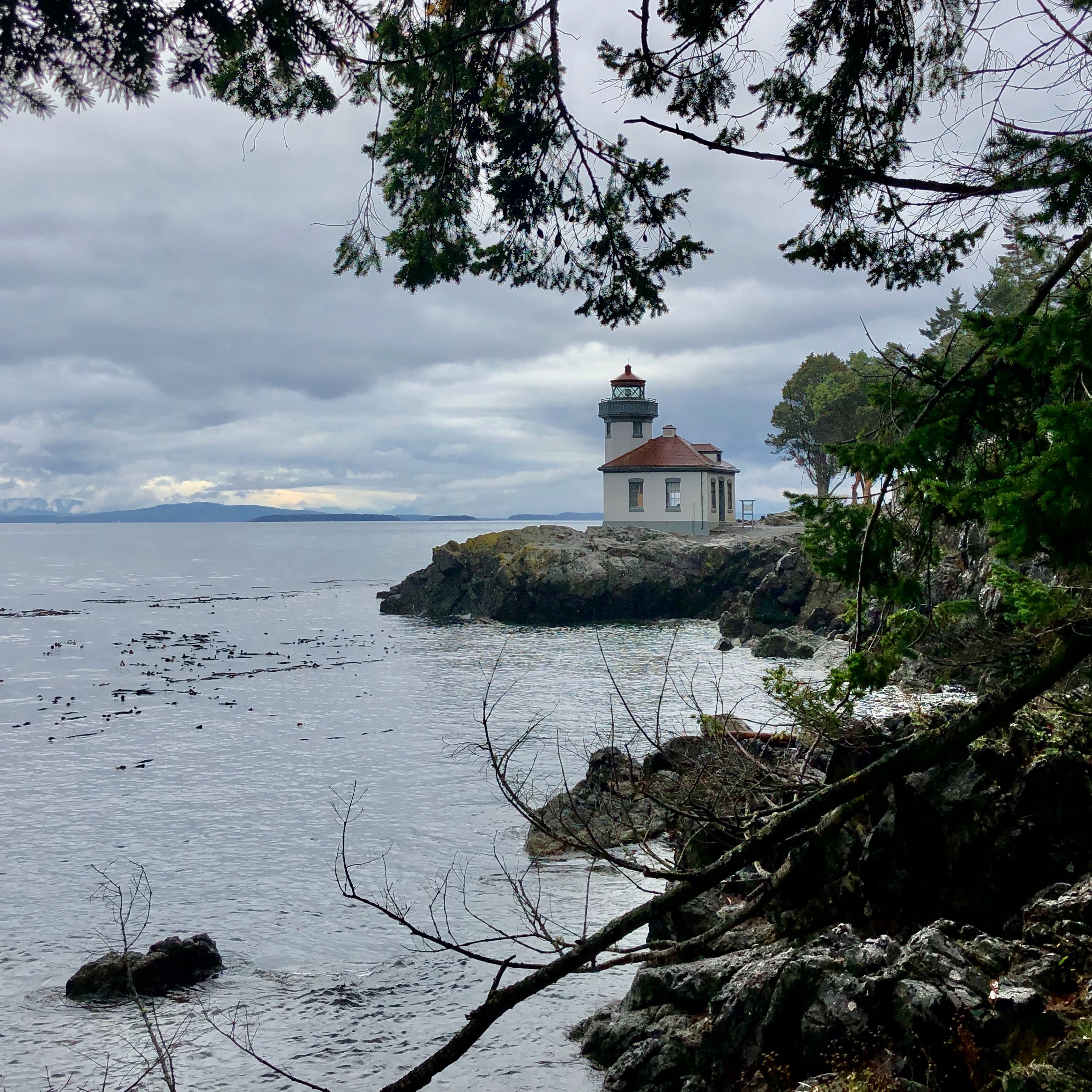 Sacred partnerships arrive in our lives in many forms; sometimes consisting of wood and stone, rather than flesh and bone.  There is a deep peace and contentment to be found in the intimate connections with places as well as people.
Every relationship we have – with other people, with our work – reflects in some way our soul's intimate union with ourselves.  Nowhere is this more apparent than in the relationships we have with a home.  We deserve to live in a home that welcomes, embraces, nurtures, delights, and inspires.
When we find ourselves there, we recognize it.  It is a vision of something we have had in our mind and the discovery, quite often, has the characteristics of an epiphany.  We have the feeling of coming home.  It wraps itself around us.
The same is true of a getaway – a haven, a retreat, a refuge – a special place that offers a sense of sanctuary.  Families, couples, and singles – regardless of gender – share an urge that borders on primal to have what can be called a getaway.  Whenever we find this special place, we add a richness to our wondrous, but sometimes hectic, lives by following our vision to create a getaway of our very own.
To live on an island is to experience a life apart.  The island home reflects the owner's reason for escape.  Island homeowners are individualistic, socially conscious, and creative with every home fulfilling its owner's dream of privacy, harmony with the surroundings, and more importantly, providing a chance to take a closer look at the world.
Living at the water's edge is an almost universal desire.  It is different – where two worlds meet; a little piece of infinity.  Magic!
Given that our team works all the islands in the San Juan archipelago, we are often on the inter-island ferry.  Sometimes when showing property on one of the outer islands, we pause to ponder just how extraordinary this commute really is, yet how very typical of island life.  We view this commute as a mini road trip – an adventure!
When you live and work in these dreamy green islands, the inter-island ferry really can be a fun thing and especially in the off season.  There are many familiar faces and actually, most of us know each other as we often ride this boat for work.
Once boarded and underway, one by one, we make our way upstairs to the passenger deck where groups of islanders are discussing the topic of the day and solo riders are engrossed with their laptops or reading or just staring at the breathtaking scenery that we never quite seem to take for granted.  There are jigsaw puzzles for our entertainment pleasure and indeed, many become obsessed with these going back to them over and over to do just one more piece of the puzzle. There are women in the ladies room applying make-up and sometimes even drying their hair. Every so often there are scheduled meetings in progress as this is an efficient manner in which to gather participants from all the islands in one central location.
On a recent trip from Lopez back to Friday Harbor at the end of the day, one of our team members had reason to return a call to a client in southern California while gliding by Flat Point.  The client was sitting in traffic on I-5 in Los Angeles grumbling about the congestion. Our team member almost felt guilty when explaining that she was commuting by ferry on a dazzling Winter day…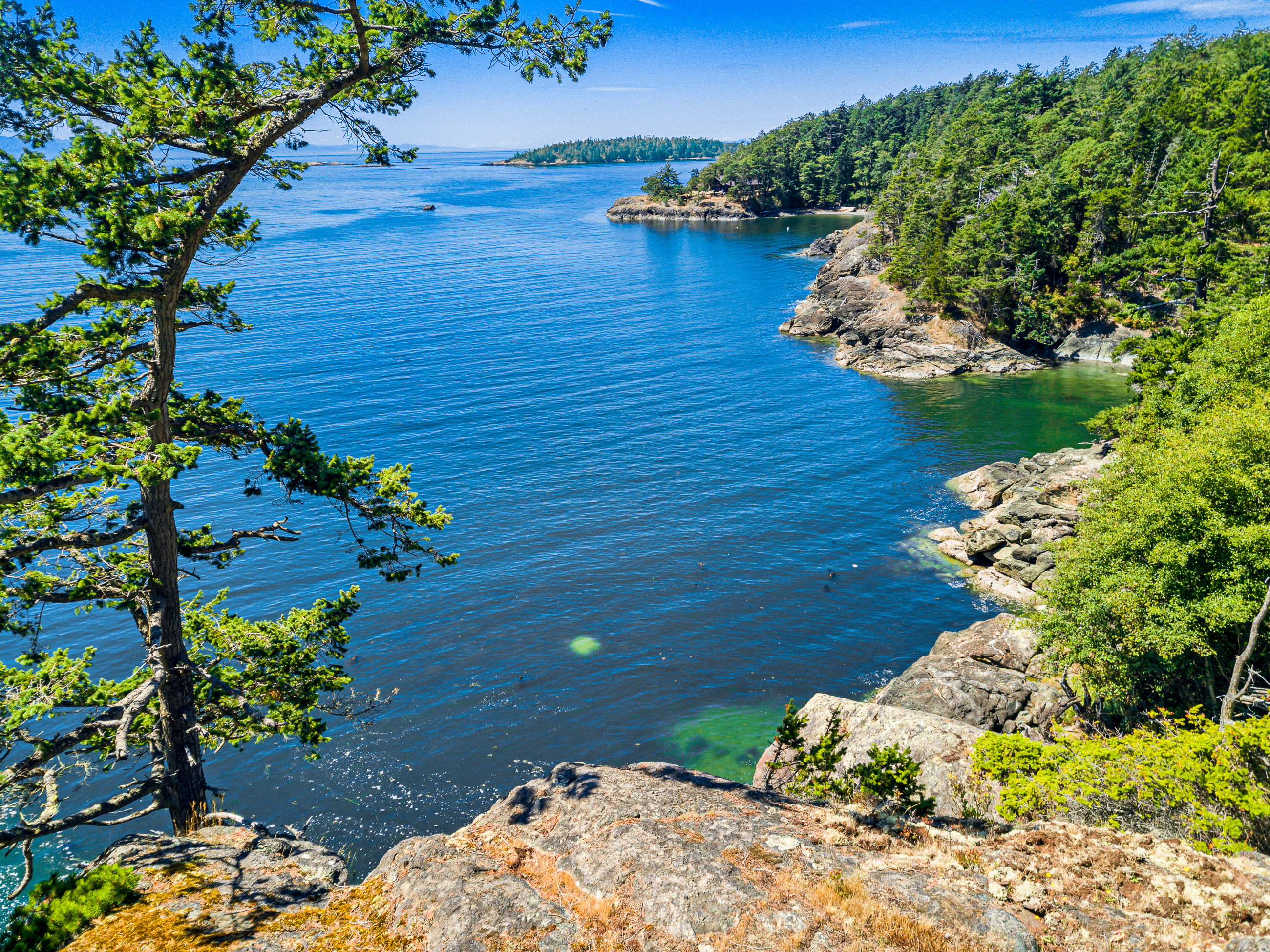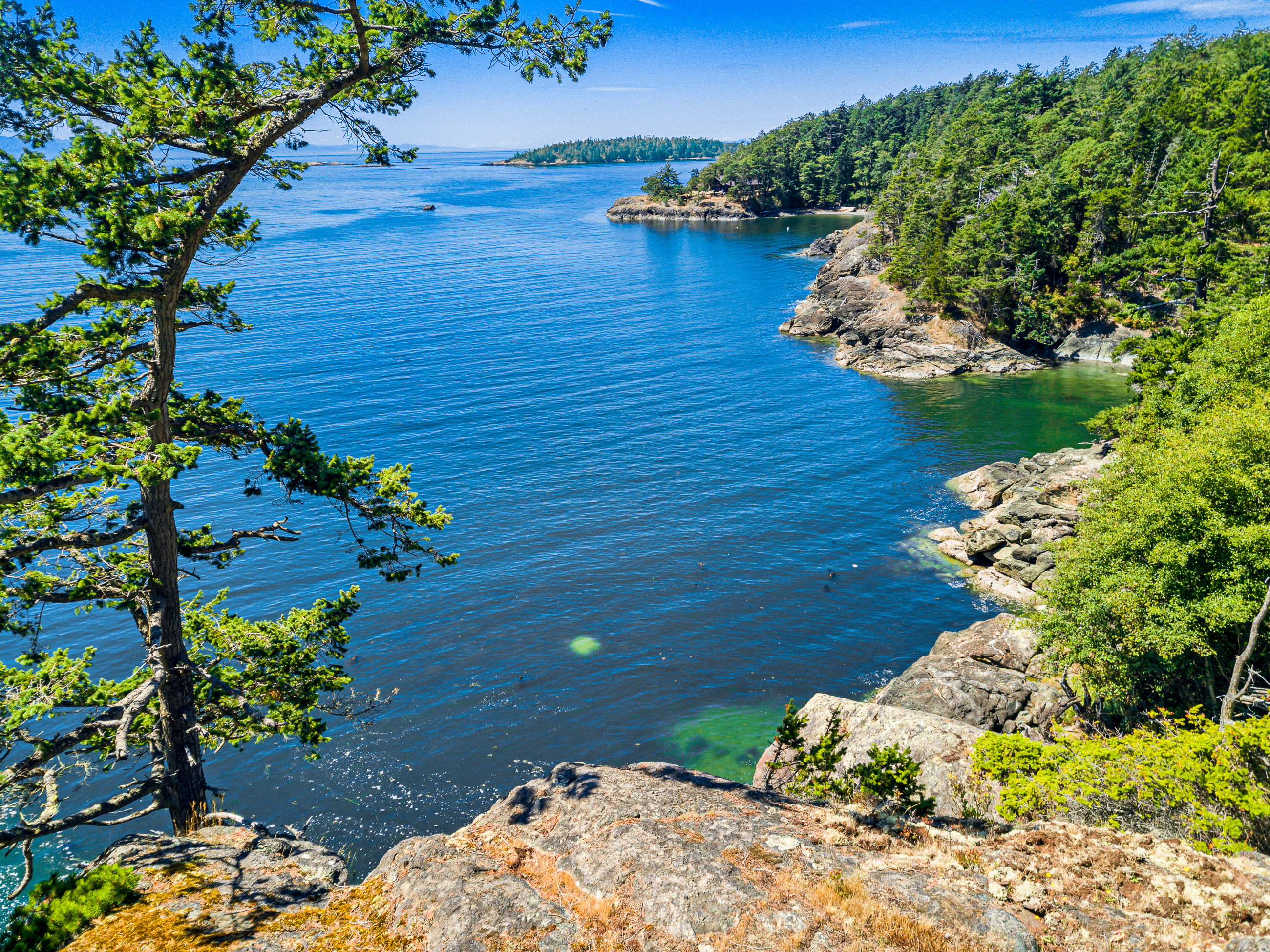 Lopez Island is truly a magical place, eliciting in many an almost ethereal response to its sheer beauty, its substance, and its peace.  It is a different way of life: the pace is slower, the world quieter, the people approachable. Many from near and far have discovered Lopez and found it irresistible.
A rural patchwork quilt of fields and pastures, interrupted by sections of velvety forest rolling down to the edge of the sea, with its quiet pace, reminiscent of days gone by, Lopez boasts a well-developed sense of community.  To understand the present, you need to understand the past – understand the island's history.
In the beginning, Northwest Coastal Indians spent Winters in cedar-planked loghouses and used the warmer months for hunting, fishing, and cultivating/gathering plants.  Later people came to Lopez for a variety of reasons – prospectors returning from various gold rushes and passing through the islands, relatives and friends of residents, respondents to advertising – those hoping for a better life.
As people moved to the islands, three main communities formed:  Port Stanley, Richardson, and Lopez Village. These communities all boasted steamer service, a store, and a post office.  A smaller area known as Mud Bay also had a post office and a school. People were, by necessity, self-sufficient. Survival depended upon community; they bartered and shared.  And now, as then, the best way to make a living on Lopez is to wrest it from the land or from the sea.
The story of Lopez is the story of community.  Living self-reliant lives while helping friends, neighbors, and newcomers.  Lopezians created a unique community character that abides today. It is this which has shaped the island's history, far more powerfully and significantly than we may realize.  The island continues to echo those early times.