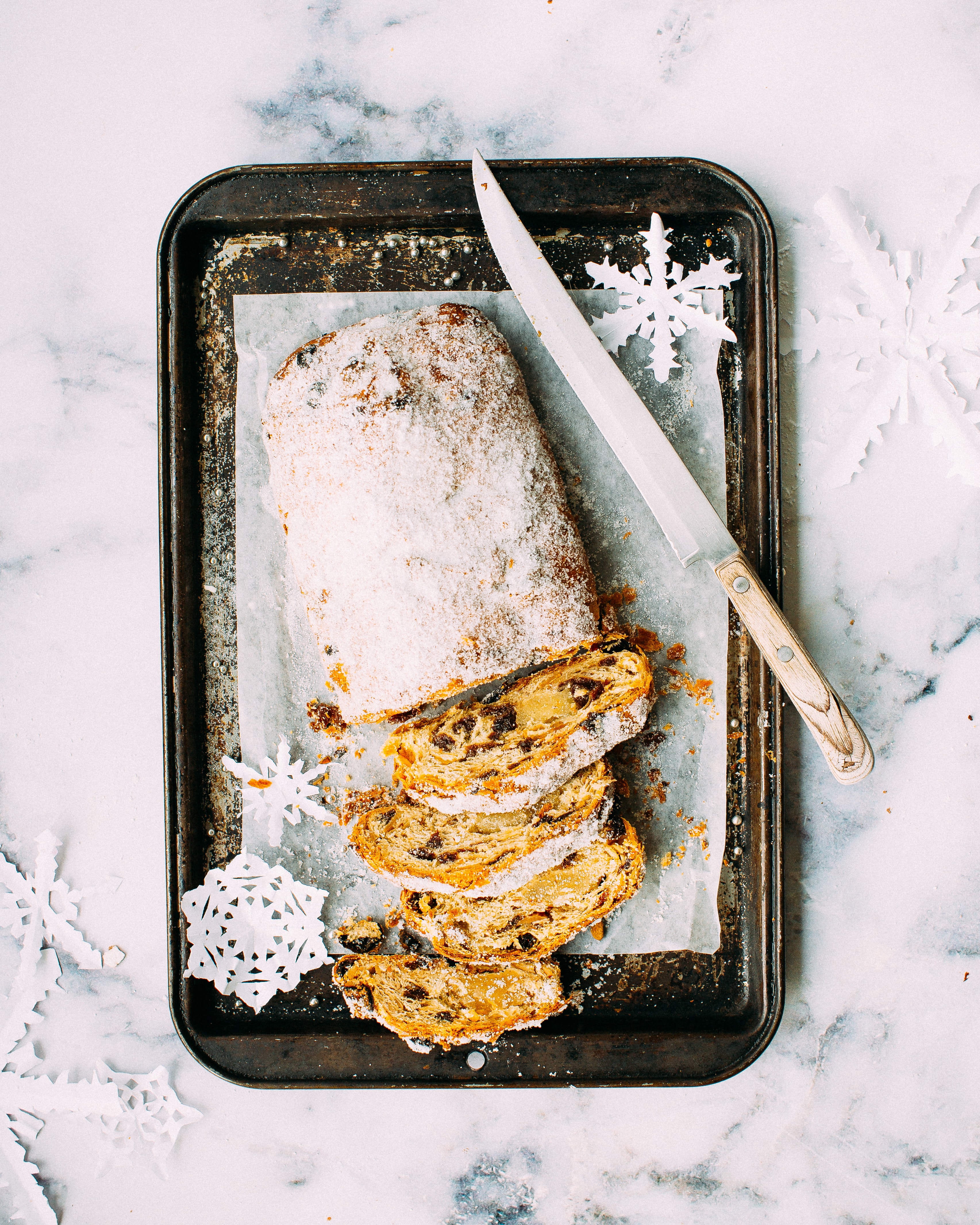 Even for those who shun tradition and ritual the rest of the year, Christmas is one time we often return to the security of its fold.  Holiday traditions resonate with the imprimatur of time; they become a part of our identity, writing out family history and reflecting cultural heritage.
As we seek to put our own stamp on tradition and imbue celebrations with our own sense of style, the irresistible variety of both savory and sweet homemade edible gifts one can lovingly prepare becomes a noteworthy concept.  Many in the islands feel that homemade gifts are the best, and edible gifts are the best of all! It is easy to become highly domestic at this time of year as many of the visible tokens of celebration are, in fact, projects that are both relaxing and pleasurable.
It may be wonderful jellies or jams, aromatic breads, cookies and candies, special dressings for salads, a seasoned salt, sugar flavored with vanilla beans, or vinegars seasoned with berries or herbs.  There are butters, sauces, condiments, liqueurs, spiced nuts, and cakes. You are limited only by your imagination
A good part of just about anything is the presentation.  It is a visual sort of thing. However simple or small the gift, beautiful wrapping makes it just that more special; the packing becomes part of the present.  A velvet sack, a simple box, or basket can be both wrapping and gift. Hard to wrap items can be sheathed in fabric, tucked into baskets, or encased in netting.
Why not combine your food gift with another gift?  Offer cookies in a jar or seasoned salt in its own shaker.  Place a loaf of bread on a breadboard or set muffins in a basket lined with a holiday gift towel.  Tie a unique spreader around a crock of apple butter. Give a gift certificate for ice cream with a jar of homemade chocolate sauce!
The heart of Christmas is giving.  We may bemoan the commercialism of the holidays, but generosity still underlies the essence of the season.  We recognize the pleasure in choosing a gift we hope will delight the recipient and take joy in bestowing it.  Homemade gifts are invested with thoughtfulness. Perhaps both making and giving is the true spirit of the season…
The secret weapon for living life on an island is a well organized pantry.  A planned reserve of foodstuffs and sundries for everyday life, a pantry saves time, money, and stress.  Tap the pantry for unexpected meals and reduce trips to the mainland or even the grocery store. Stock it with frugal finds to lower grocery costs.  Set aside supplies for unexpected entertaining. This is the place for those fun specialty items to add that festive touch transforming the ordinary into the extraordinary!  Properly managed, the pantry is an integral part of island living.
You may be thinking you don't have a pantry.  Sure you do! It may not be what one would traditionally envision as a pantry and it may be a closet, shelving in the garage, or even a large trunk, but a pantry it is!  Don't confuse storage space with the reality of the pantry principle. Certainly it is helpful to have designated cabinet space for pantry goods, but that is not a pantry.  Think of the pantry as a reservoir of consumable goods which may be stored most anywhere in your home. The goal of establishing and maintaining a pantry is actually two-fold:  convenience and protection against unexpected events. A well-planned pantry means you will never run out of commonly used products. Even the smallest home can include a pantry.  A pantry is not a place – it is an attitude!
Disorganized pantries slow an otherwise productive person.  They can be a nightmare if not meticulously organized and maintained.  Putting away groceries could take twice as long as necessary, not to mention trying to find ingredients to prepare a meal when circumstances may not be ideal.
When stocking your pantry, keep in mind what you use on a regular basis.  Efficiency is the issue here and simplicity is key, but organization is critical.  Keeping your recipe repertoire in mind, decide which items you really need, then embellish your basics with some homemade treats.  You will be glad you did later!
Posted on October 1, 2019 at 8:00 am
Greg King
Category:

Home, Kitchen, Orcas Island, Organization, San Juan Island
Tagged

Groceries, Home, Island, Life, Organizing, Pantry, San Juan Island
As we ease into November, October and the true Winter months descend, many opt to tackle indoor project with a cozy fire in the fireplace or gear up for some serious skiing in the snow-covered  mountains.  This is definitely not the case for many Pacific Northwest sailors who have rallied to the islands for over thirty years to participate in one last weekend of racing.  Round the County race has established itself as the most successful races in the area.  Hosted by the Orcas Island Yacht Club and Friday Harbor Sailing Club, the event invites racers to the islands the second weekend of November for a two-day race around the islands.
November can bring some pretty steady winds, the scenery is amazing, and the Saturday evening festivities at Roche Harbor are not to be missed.  Indeed, this race has become one of the most popular events in the Pacific Northwest.  With limited moorage at Roche Harbor Marina, the number of entries is limited to the first 100 registered boats.  This is not typical and makes the Round the County race special to be sure.
The course essentially goes around San Juan County alternating direction from year to year – even-numbered years the course is clockwise and odd-numbered years are counter-clockwise.  The start is always in Rosario Strait at Lydia Shoal.
It is really spectacular to follow the Round the County race from shore and especially this year as they head north Saturday with Lopez and San Juan Island to starboard.  Many on Lopez are known to watch as well as on San Juan staring at Cattle Point and up the West Side.  Some opt to take their boat out to follow the race and some even fly over!
Obviously there are no guarantees about the weather, but definitely worth bundling up to watch.  Don't forget your binoculars – or, your camera!