Given that our team works all the islands in the San Juan archipelago, we are often on the inter-island ferry.  Sometimes when showing property on one of the outer islands, we pause to ponder just how extraordinary this commute really is, yet how very typical of island life.  We view this commute as a mini road trip – an adventure!
When you live and work in these dreamy green islands, the inter-island ferry really can be a fun thing and especially in the off season.  There are many familiar faces and actually, most of us know each other as we often ride this boat for work.
Once boarded and underway, one by one, we make our way upstairs to the passenger deck where groups of islanders are discussing the topic of the day and solo riders are engrossed with their laptops or reading or just staring at the breathtaking scenery that we never quite seem to take for granted.  There are jigsaw puzzles for our entertainment pleasure and indeed, many become obsessed with these going back to them over and over to do just one more piece of the puzzle. There are women in the ladies room applying make-up and sometimes even drying their hair. Every so often there are scheduled meetings in progress as this is an efficient manner in which to gather participants from all the islands in one central location.
On a recent trip from Lopez back to Friday Harbor at the end of the day, one of our team members had reason to return a call to a client in southern California while gliding by Flat Point.  The client was sitting in traffic on I-5 in Los Angeles grumbling about the congestion. Our team member almost felt guilty when explaining that she was commuting by ferry on a dazzling Winter day… 
The word barn derives from combining the word barley with the Old English ern, which meant place of.  For centuries the word was bern; it has been barn since the Late Middle Ages.  Over the centuries a barn's uses have expanded way beyond barley storage.  Today, a barn can also be a place of tools and seedling, cars and carpentry, hay and animals, play and puttering.  Or, once you clean them up, sheathe them, and add a few comforts for creatures of a very different kind, barns can actually make great houses.
Renovating a barn to a living space may not be all that complicated, but creating modern homes from fallow barns involves a lot more than just hauling out the rusty junk, brushing aside some cobwebs and cow manure, and hanging drywall.  Still, despite their often derelict condition, there is truly a romance to these rustic structures that makes one yearn to reinvent them as habitable homes.
It is not difficult to see why old barns inspire the imagination.  The high-peaked timber shaped beams and the rich patina of centuries-old boards have a quintessentially American feeling, connecting us to our pioneer roots.  The appeal of soaring spaces.  
Whether you plan to use your barn to keep animals, make a work-shop, or just add storage space for the stuff that has been accumulating in your yard, one general-purpose design can fit many of these varied uses.
An elaborate and rather rigid system for building structures has evolved in our society.  All of us who would build are almost obliged to adopt this system as our own. The more obedient to the system we become, the less variety is available, the less creativity is expressed, the less we are able to change with changing times.
Break from the system — use your brains and not your billfolds to create structures that are affordable, individual, and even safer and more efficient than the mass-produced mundanities of the established construction industry.
Take one old barn and call it home!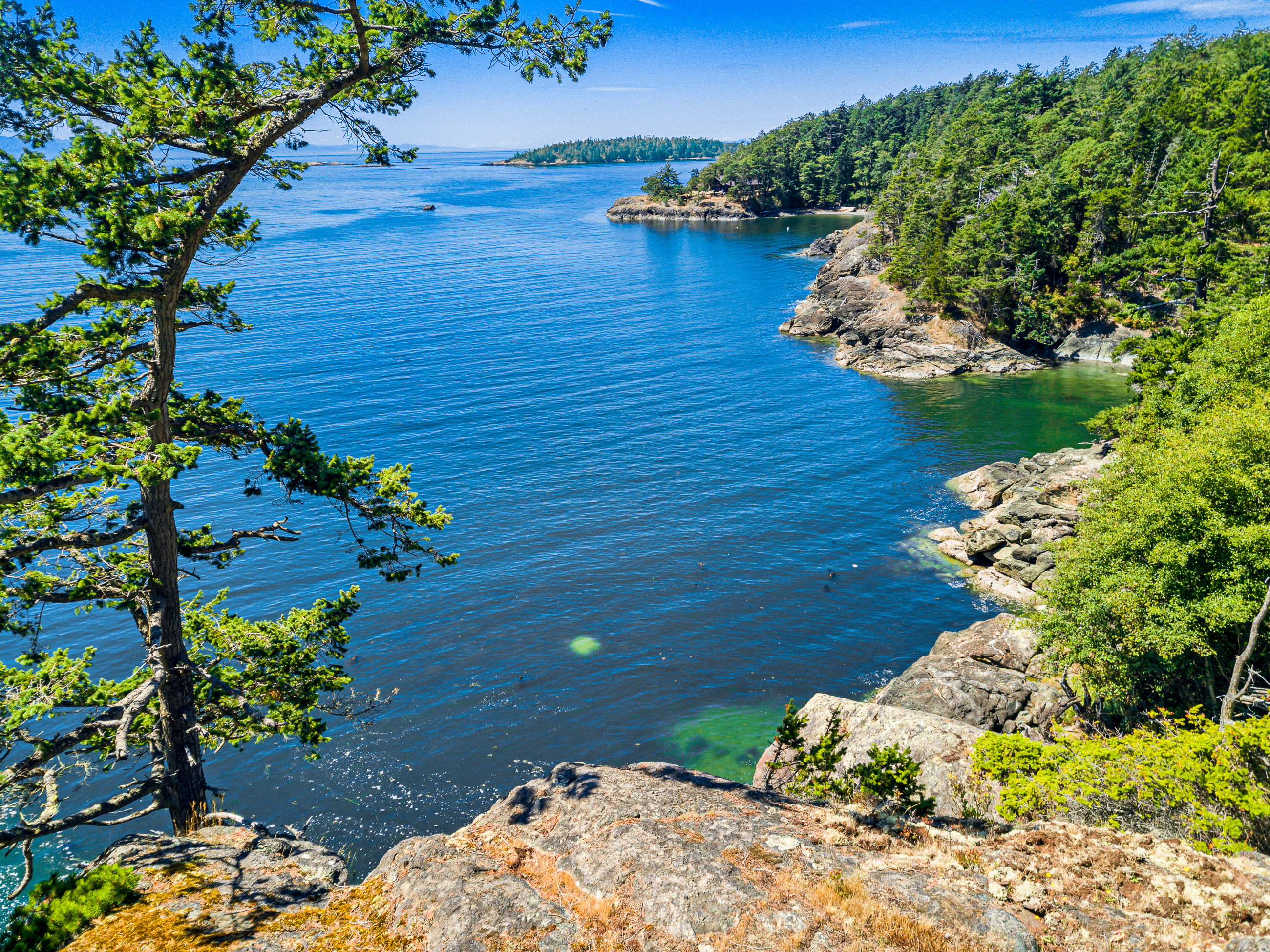 Lopez Island is truly a magical place, eliciting in many an almost ethereal response to its sheer beauty, its substance, and its peace.  It is a different way of life: the pace is slower, the world quieter, the people approachable. Many from near and far have discovered Lopez and found it irresistible.
A rural patchwork quilt of fields and pastures, interrupted by sections of velvety forest rolling down to the edge of the sea, with its quiet pace, reminiscent of days gone by, Lopez boasts a well-developed sense of community.  To understand the present, you need to understand the past – understand the island's history.
In the beginning, Northwest Coastal Indians spent Winters in cedar-planked loghouses and used the warmer months for hunting, fishing, and cultivating/gathering plants.  Later people came to Lopez for a variety of reasons – prospectors returning from various gold rushes and passing through the islands, relatives and friends of residents, respondents to advertising – those hoping for a better life.
As people moved to the islands, three main communities formed:  Port Stanley, Richardson, and Lopez Village. These communities all boasted steamer service, a store, and a post office.  A smaller area known as Mud Bay also had a post office and a school. People were, by necessity, self-sufficient. Survival depended upon community; they bartered and shared.  And now, as then, the best way to make a living on Lopez is to wrest it from the land or from the sea.
The story of Lopez is the story of community.  Living self-reliant lives while helping friends, neighbors, and newcomers.  Lopezians created a unique community character that abides today. It is this which has shaped the island's history, far more powerfully and significantly than we may realize.  The island continues to echo those early times.