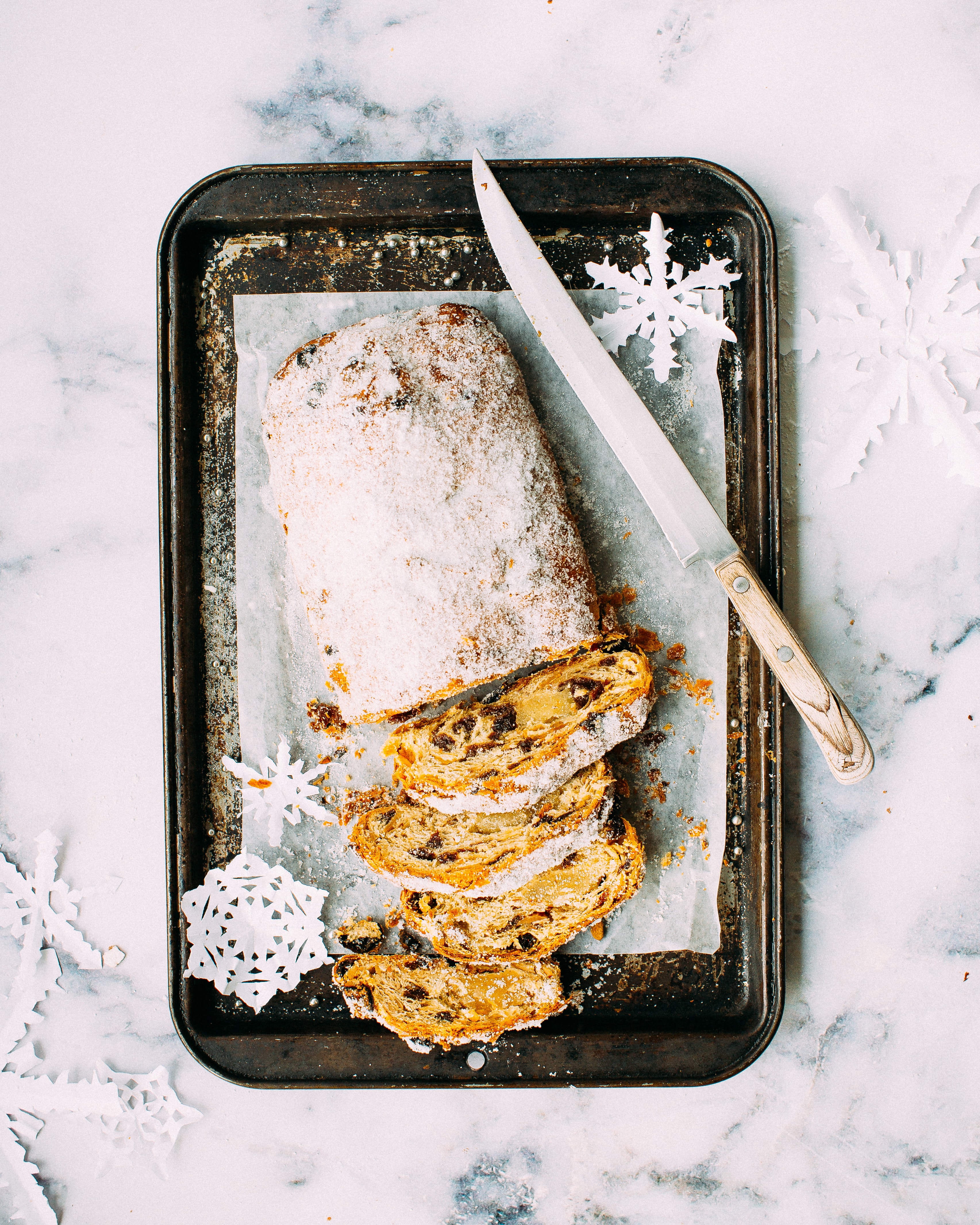 Even for those who shun tradition and ritual the rest of the year, Christmas is one time we often return to the security of its fold.  Holiday traditions resonate with the imprimatur of time; they become a part of our identity, writing out family history and reflecting cultural heritage.
As we seek to put our own stamp on tradition and imbue celebrations with our own sense of style, the irresistible variety of both savory and sweet homemade edible gifts one can lovingly prepare becomes a noteworthy concept.  Many in the islands feel that homemade gifts are the best, and edible gifts are the best of all! It is easy to become highly domestic at this time of year as many of the visible tokens of celebration are, in fact, projects that are both relaxing and pleasurable.
It may be wonderful jellies or jams, aromatic breads, cookies and candies, special dressings for salads, a seasoned salt, sugar flavored with vanilla beans, or vinegars seasoned with berries or herbs.  There are butters, sauces, condiments, liqueurs, spiced nuts, and cakes. You are limited only by your imagination
A good part of just about anything is the presentation.  It is a visual sort of thing. However simple or small the gift, beautiful wrapping makes it just that more special; the packing becomes part of the present.  A velvet sack, a simple box, or basket can be both wrapping and gift. Hard to wrap items can be sheathed in fabric, tucked into baskets, or encased in netting.
Why not combine your food gift with another gift?  Offer cookies in a jar or seasoned salt in its own shaker.  Place a loaf of bread on a breadboard or set muffins in a basket lined with a holiday gift towel.  Tie a unique spreader around a crock of apple butter. Give a gift certificate for ice cream with a jar of homemade chocolate sauce!
The heart of Christmas is giving.  We may bemoan the commercialism of the holidays, but generosity still underlies the essence of the season.  We recognize the pleasure in choosing a gift we hope will delight the recipient and take joy in bestowing it.  Homemade gifts are invested with thoughtfulness. Perhaps both making and giving is the true spirit of the season…
With the holidays fast approaching, you may be expecting guests in your home perhaps just for a meal or a party or – maybe for a lengthy stay.  We all know our homes are never cleaner than when we are expecting guests, but you might want to consider taking it to the next level, preparing your home to avoid any annoying disturbances.
Let's start with the refrigerator.  Even if your thermostat is set to under 40°, it may not be cold enough to keep the contents safely chilled if your condenser coils are dirty.  Located at the back or bottom of the appliance, unplug the refrigerator and clean the coils with a coil brush (available at hardware stores).
You also might want to prevent clogs by cleaning the P trap under the kitchen sink.  Place a bucket under the trap, unscrew the nuts at both ends to remove it, and dump out the contents.  Wash out the trap in another sink, then reattach it.
While you are at it, you might want to clean the grinder in the garbage disposal.  Dump two cups of ice and one cup of coarse salt down the drain, fill the sink halfway with cold water, and run the disposal until the water is gone.  If there is an odor, throw in some lemon peels to freshen it up.
Okay, now for the oven.  Get rid of excess grease by mixing water with baking soda to create a paste.  Spread it on interior oven surfaces, let it sit overnight, then wipe it clean.  This is less toxic than commercial cleaners and as for self-cleaning ovens, you really shouldn't use the self-cleaning cycle right before doing a lot of cooking.
Are you ready now?